In their debut at the OHSAA State Cross Championships, Max Leppelmeier finished 67th and Logan Rufenacht finished 110th.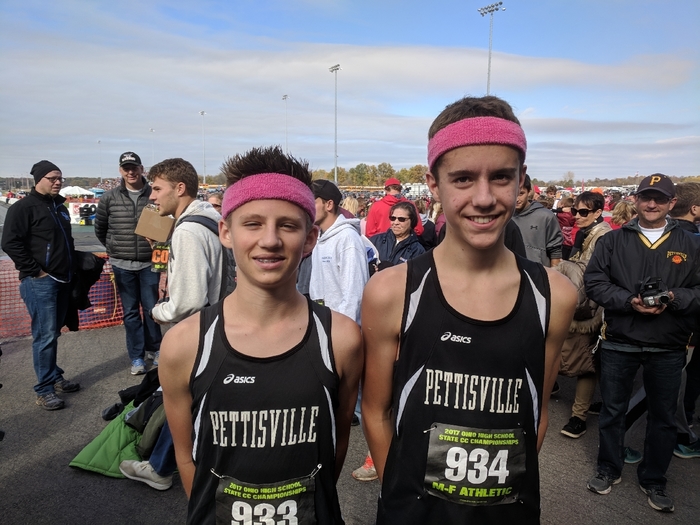 6th place at State!
The varsity girls cross country team placed 6th today at the OHSAA State Championships. The Blackbirds were led by All-Ohio runners Elizabeth Sauder in 7th place and Nichole Foor in 23rd place.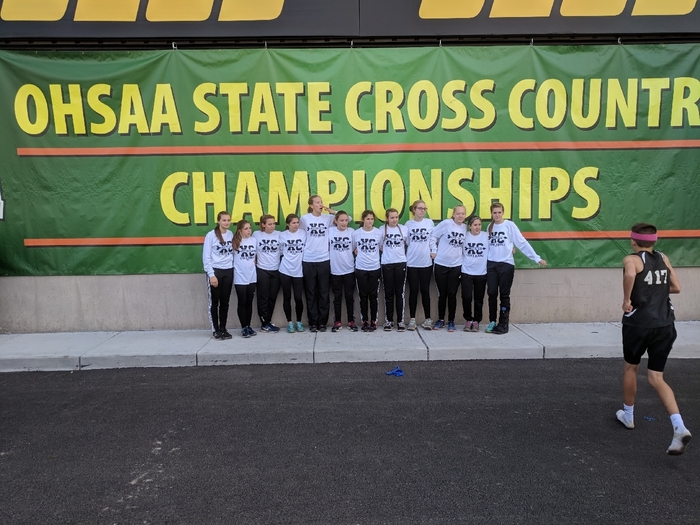 I was excited to spend some time today with Pettisville High School sophomore Haden Bevard, who is a patient at the C. S. Mott Children's Hospital at the University of Michigan. Haden says hello to all of his friends and teachers. If you would like, you can send Haden good wishes to his email at
20hbevard@pettisvilleschools.org
STEM students are finalizing their bridges they are going to 3D print and then test to see which can hold the most mass.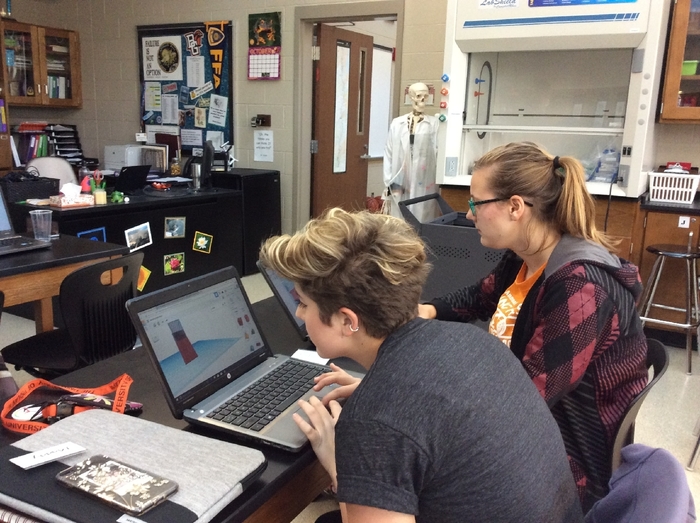 Jacob Dennis, a 2017 graduate, was a National Finalist in the Agriscience Research Plant Systems Proficiency at the FFA National Convention. Congratulations to Jacob for this achievement.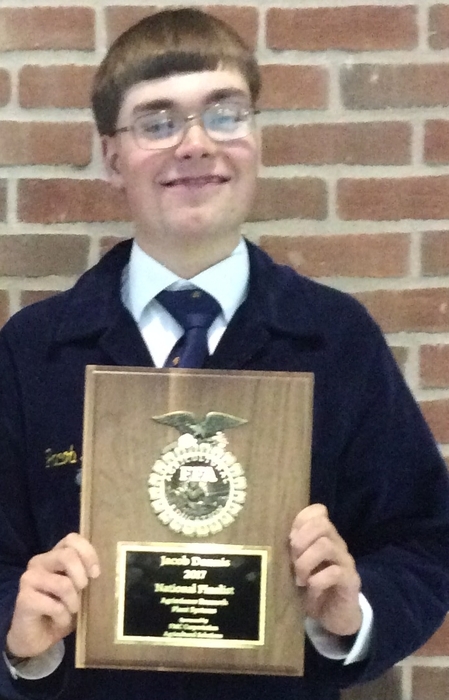 Logan Rufenacht finished 24th and Max Leppelmeier finished 25th qualifying both of them to the state cross country meet next Saturday!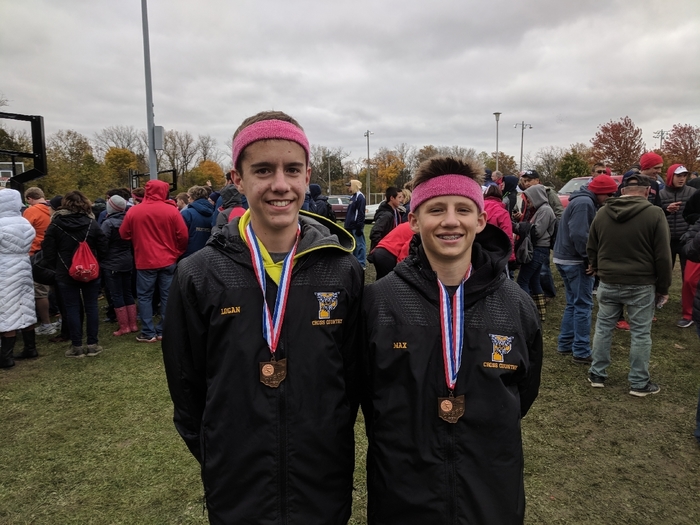 The Girls Cross Country Team finished as the Regional Runner-up! (Second year in a row)Elizabeth Sauder finished as the individual Runner-up followed up Nichole Foor in 5th.

At the National FFA Agriscience Fair today in Indianapolis, Kayla Wyse took first place in the Plant Systems category, Gretchen Lee took second place in the Animal Systems category, and Jordan Skates took second place in the Environmental Systems category. Congratulations on this outstanding effort and national recognition.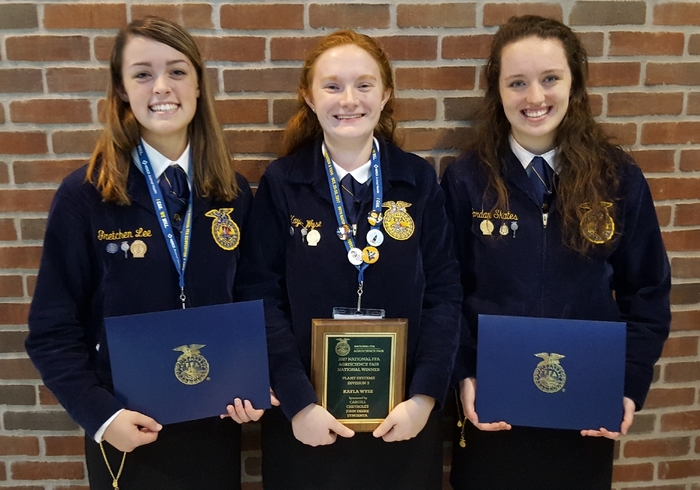 Chrysta Beck was just announced as the National Star in Agriscience winner. Congratulations to Chrysta for this outstanding achievement. She wants to thank all of her Pettisville teachers for helping her get to this level.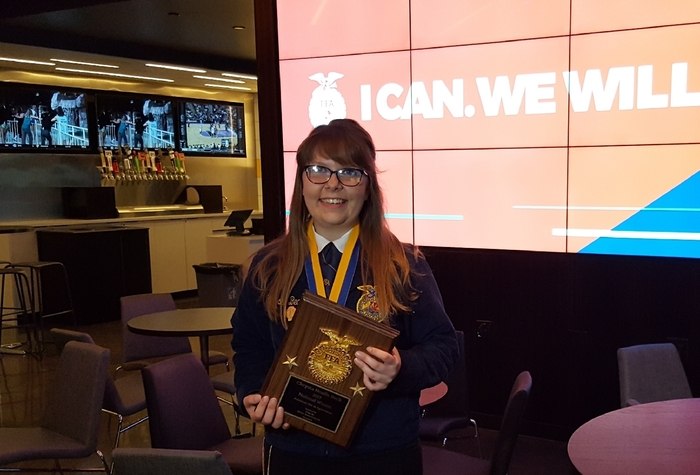 Choose Kindness Week Students have been participating in Kindness week. Tomorrow is our last day. The theme is be kind to our Community. Wear your Pettisville shirts.

Pettisville High School 2014 graduate, Chrysta Beck, a finalist for the Star American Degree in Agriscience - the highest award granted to FFA members - is attending a special luncheon with Mr. Poulson, and her parents Beth Ann and David Beck at the FFA National Convention in Indianapolis, Indiana. Chrysta will be on the big stage tonight, and can be see on RFD TV beginning at 7:30 PM.
3 Pettisville FFA students are in Indianapolis presenting at the National FFA Agriscience Fair today.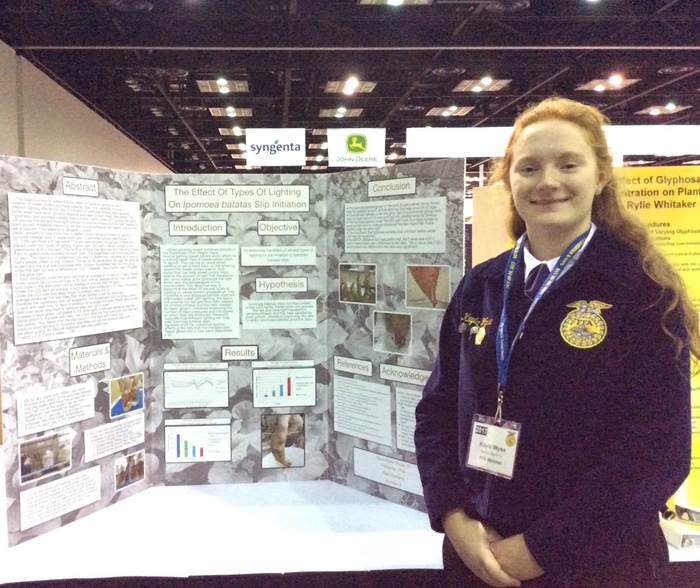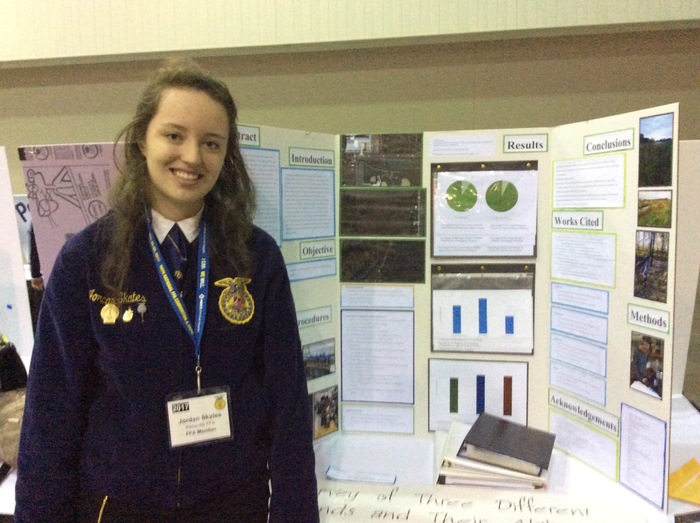 The Blackbirds lost a tough fourth set 25 to 23. Ayersville defeats Pettisville 3 sets to 1.
District Volleyball Tournament - Third set to Pettisville: Pettisville 25 Ayersville 23
District Volleyball Tournament - Second set to Ayersville. Ayersville 25 Pettisville 20
District Volleyball Tournament - First set to Ayersville: Ayersville 25 Pettisville 16

Final: OH 5 Pettisville 0 Congratulations on a great season, finishing at 14-3-2. Thank you Coach Wyse and seniors for your leadership, and for reaching the first district tournament soccer match in school history.

Sectional Champions 3-2 over Lake Flyers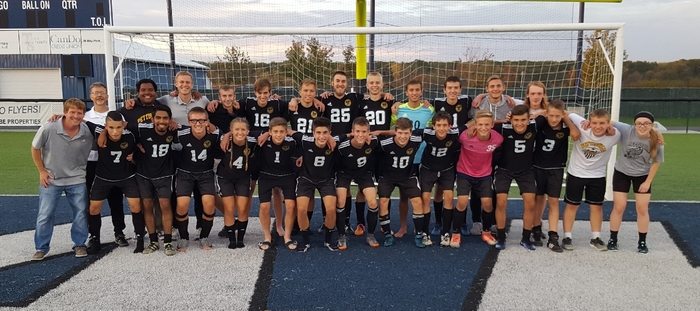 Sectional Champs - Pettisville wins in three sets over Cardinal Stritch.