The varsity softball team picked up their second win of the season with 10 to 0 victory over the visiting Eagles of Toledo Christian.

Softball and baseball equipment can be expensive & it is hard to practice and become a better player if you do not have your own equipment.  We will be collecting new or slightly used items for the Summer Recreation Program. Items needed:Baseball and Softball Mitts, Black or Gray Uniform Pants, Cleats, New Black or Yellow Socks **We will not be collecting Helmets due to Safety and Covid 19 restrictions. These items can be dropped off in a bin in the vestibule outside the main school office. If you have any questions, please contact Steve Hastings or Jason Waldvogel.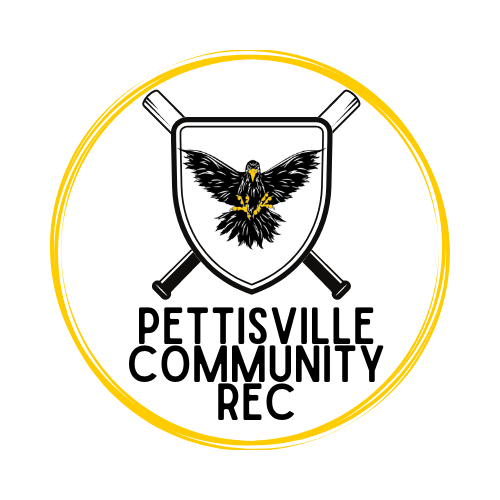 The varsity baseball team picked up their second win of the season at Continental today. The Blackbirds won 12 to 2 in 6 innings. The baseball team and softball team will have their home openers on Monday vs. Toledo Christian starting at 5:00 pm
Issue 7 of the Pet Echoes has been released today! Check your emails for access instructions. Email
yearbook@pettisvilleschools.org
if you have any questions.

​Thursday, April 1 is the last day for the Spring Book Fair! We accept e-wallet, checks (payable to Pettisville Schools) or exact cash if possible. You may also order online, if you choose. Here is the link:
www.scholastic.com/bf/pettisvilleelementaryschool
Congratulations to the Varsity Softball Team and Varsity Baseball Team on their opening day BBC wins at North Central. The Softball Team won 8 to 2 and the Baseball Team won 18 to 11. Both teams will host North Central on Thursday, April 1, starting at 5:00 pm.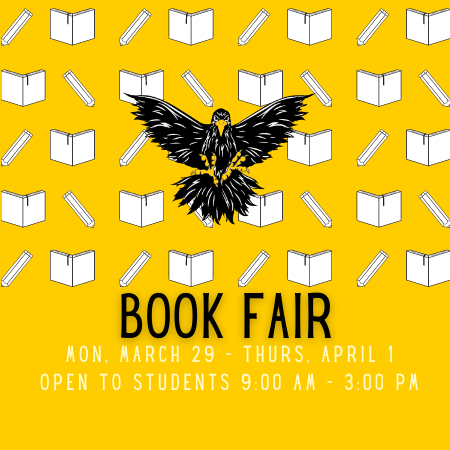 Blackbird Apparel and Gear now available for order 24/7! We have launched a new Pettisville Blackbird Fan Shop. This online store contains a wide variety of customizable apparel choices. You can order any time. All orders are delivered to your home address. Please check out the online store using the following or visit the Pettisville School Website.
https://sideline.bsnsports.com/schools/ohio/pettisville/pettisville-high-school
The Blackbird Fan Shop is currently running a sale: 20% off of any order of $80 or more. Use the code: MARCH21. The deal ends on March 31 at 11:59 pm. Feel free to share this information with family and friends.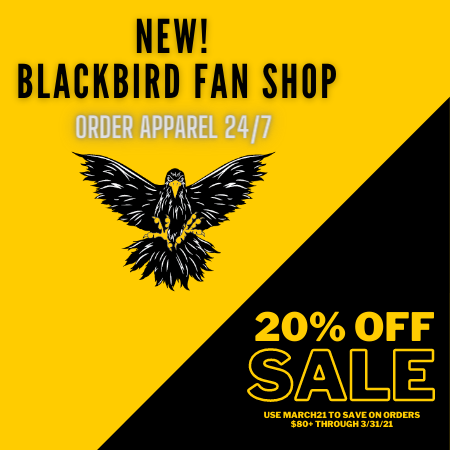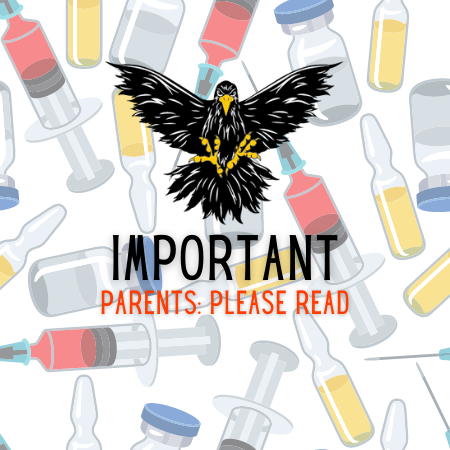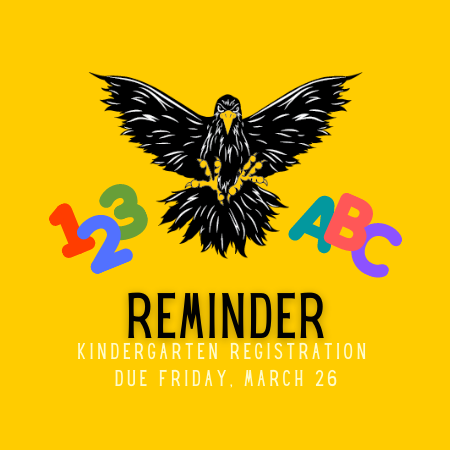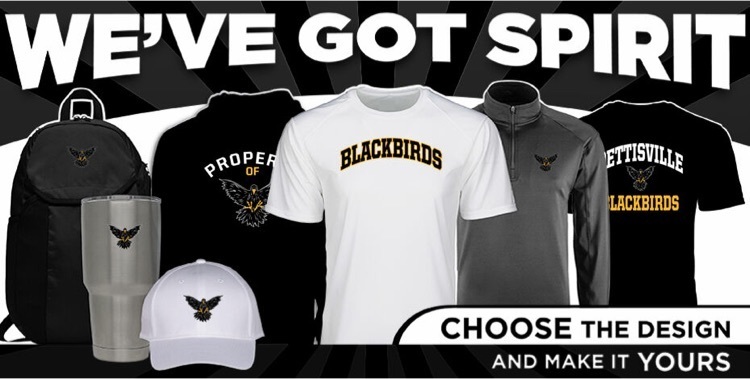 The Pettisville Music Boosters are recruiting new members. The Music Boosters provide support to all music programs of the Pettisville School District. The Boosters offer financial support and fundraising opportunities (food booth at the Fulton County Fair) for our music students and programs, as well as provide volunteers for various aspects of the music program. Music Booster volunteers chaperone music trips, organize and assist with fundraising, organize and provide meals for musical theater rehearsals, help with planning and behind-the-scenes work and assist at musical events, such as concerts and county festivals. The Pettisville Music Boosters are dedicated to the continued support of the Pettisville School District music students. We appreciate the support of the dedicated volunteers and welcome others to become involved. We would like to invite you to join us as a Pettisville Music Booster. We are currently looking for any and all parents who would like to become involved in this wonderful organization. If you have any questions or would like to become involved, please feel free to contact: Nate Kester at
nkester@pettisvilleschools.org
or Duane Beck at
dbeck@pettisvilleschools.org
Thank you for considering this opportunity to work with and support our talented young musicians.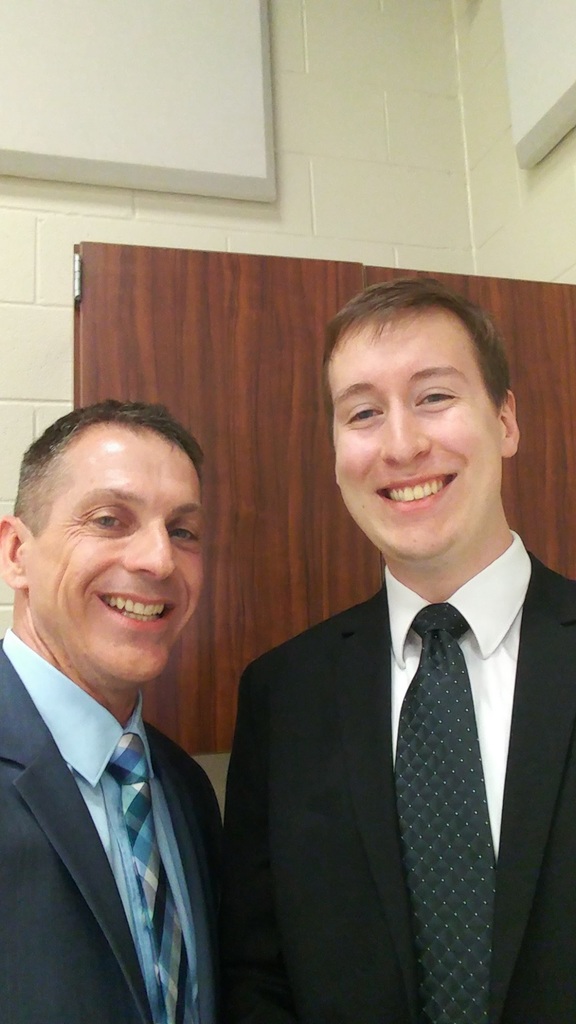 REMINDER: Monday, March 22nd. There is a 2-Hr Delay scheduled for Staff Training on the Monday following Spring Break.

CONGRATULATIONS to the junior high quizzers who won both the JV and Varsity divisions of the Fulton County Junior High Quiz Tournament. Both teams were undefeated. Outstanding performance by all.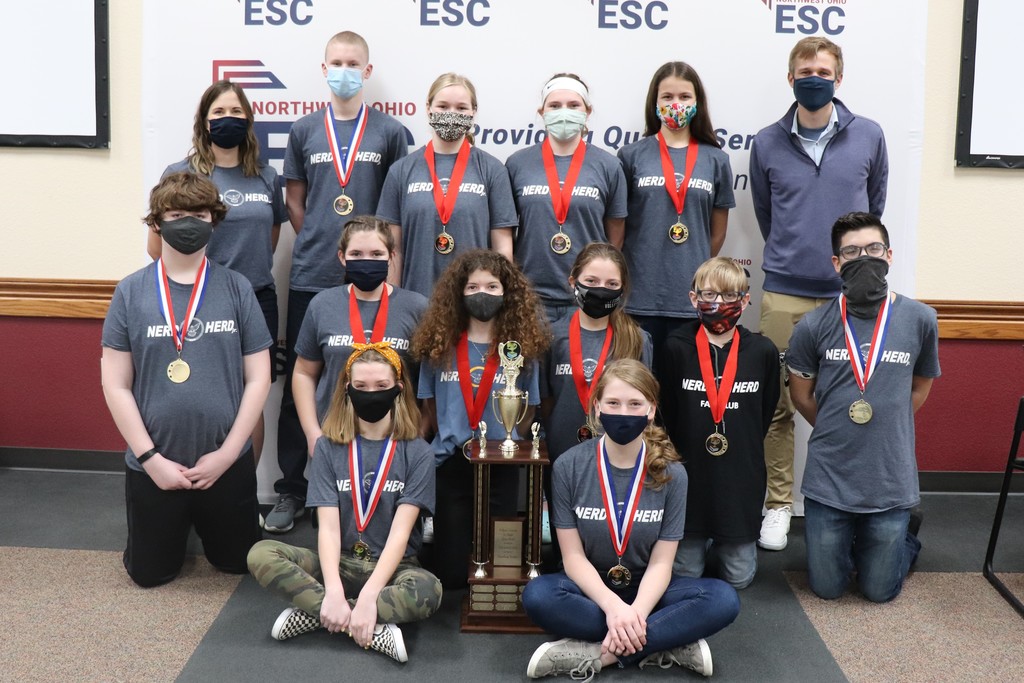 Wishing our students, staff and their families a GREAT Spring Break!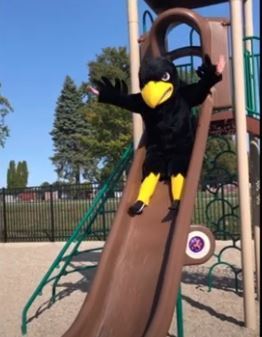 Saturday, March 13th, the FFA will be at the recycling center to accept all designated products. We have had a good amount of help available on these 2nd Saturday morning collections and would love to be busier. Let the FFA help unload your plastic, cardboard, magazines, aluminum, newspapers & more. Please clean any cardboard by removing plastic, styrofoam, other packing materials before breaking it down and putting it in the trailer. If the trailer is full, please come back with your cardboard at a later time. Thank you.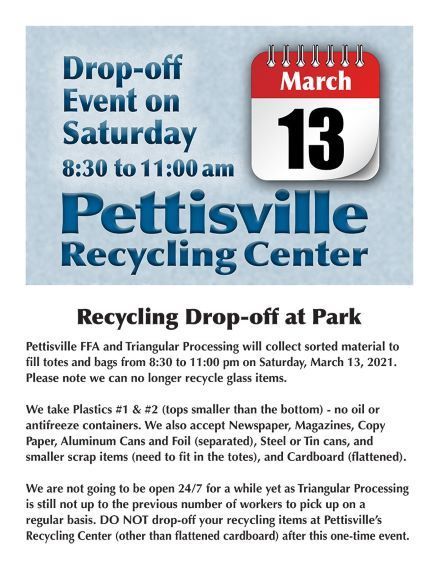 Congratulations to seventh grader Macy Hoylman for her 1st place finish in the Northwest Chapter Invitational for MathCounts. The competition was held Thursday, February 25. Macy now advances to the State Competition to be held virtually on March 25th.