The Pettisville Girls 4 x 800 meter relay team of Liz Sauder, Nichole Foor, Morgan Leppelmeier, and Alexa Leppelmeier is State Runner-up!! The girls ran a school record 9:12.89. They were 2nd by only 1.5 seconds.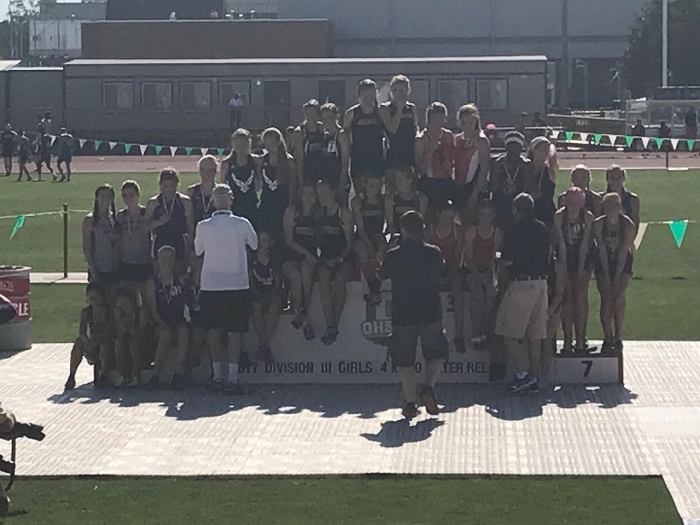 The Pettisville Girls' Track Team - Regional Team Champions (tied with Archbold for the team title with 53 points) Girls 4x800 (Liz, Nichole, Morgan, Alexa) first place with school record time and new regional record, Alexa Leppelmeier 1600 meter regional champion with new school record, Nichole Foor 5th in 1600, Liz Sauder 2nd in 800, Alexa Leppelmeier 2nd in 3200, Nichole Foor 4th in 3200, Girls 4x400 (Liz, Morgan, Nichole, Alexa) relay 2nd place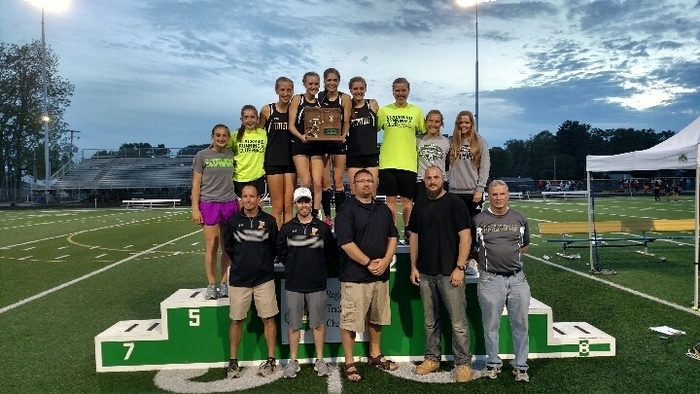 Pettisville graduate and current Air Force Major General Jeffrey Kruse answers questions posed by Lindsey Crossgrove and Heather Sauder in a school and community assembly prior to accepting the district's first "Circle of Excellence" award.
Sixth Grade student leaving the ELEMENTARY and being greeted by Mr. Lane and Mrs. Wyman to the JUNIOR HIGH!
Operation Cooperation was held on the afternoon of May 24th. This was the final event of the Character Program in the elementary.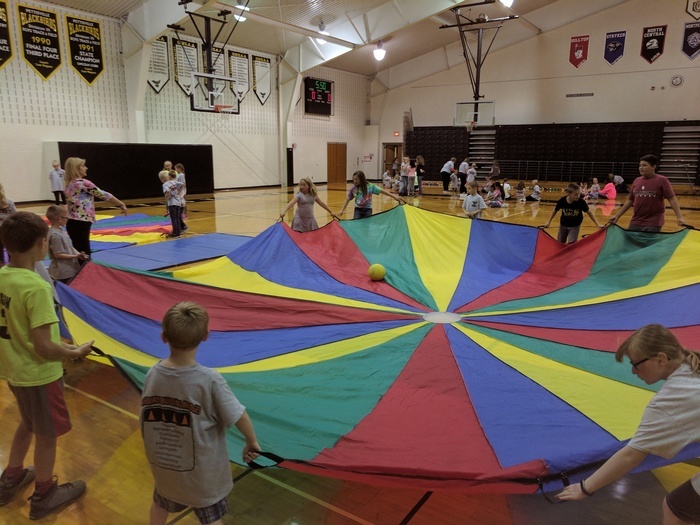 The 3rd grade bookfair in action!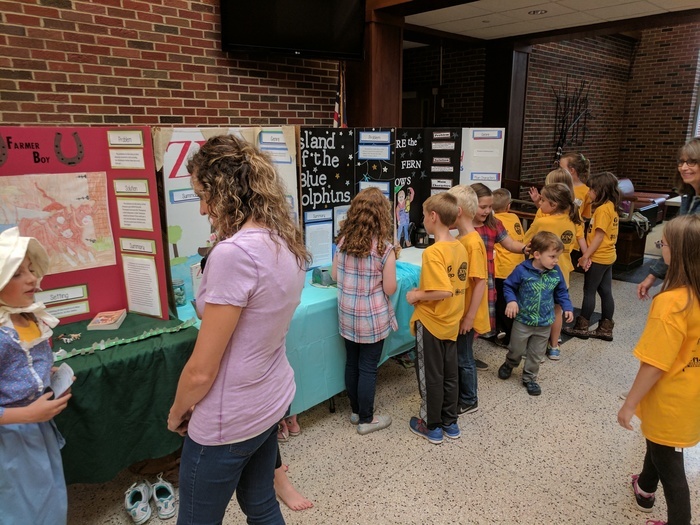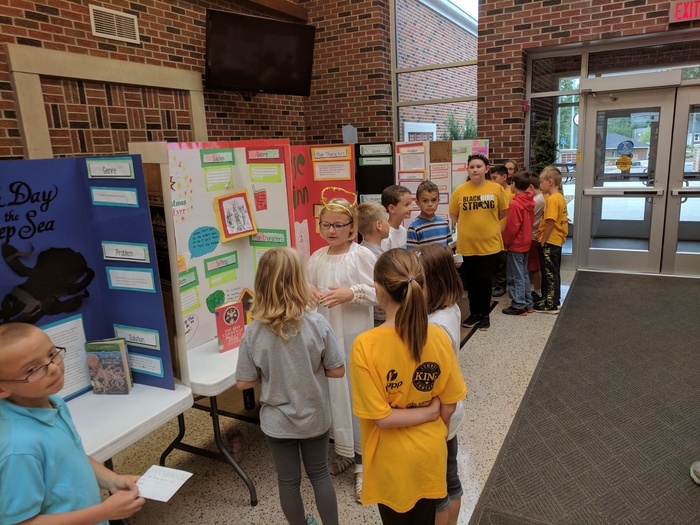 The State FFA Degree is awarded to less than 4% of all FFA members and requires the student meeting a set of criteria based on their FFA activities and their SAE (Supervised Agriculture Experience) program.

The Class of 2017 and other students are recognized for outstanding performances in the areas of academics, arts, athletics, and other specialty areas at the annual high school awards assembly.

Students in Mrs. Richer's Spanish Club perform the Danza Yucateca at the annual Cinco de Mayo celebration in the high school theatre.

Seniors at the Mudhens game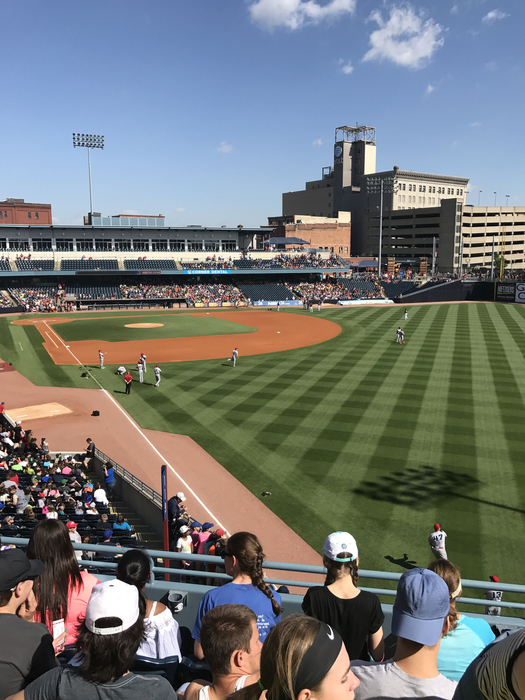 Aaron Mora, third grader, stands in front of his class's vegetable garden experiment, holding his pet tortoise. Aaron gave a demonstration on caring for pet tortoises, as well as taught the class about the different parts of a tortoise and what each part is used to help it survive.

Today twelve 7th and 8th grade students traveled to the ESC in Archbold to compete in the Writers Ink Competition against other local schools. Good luck to them!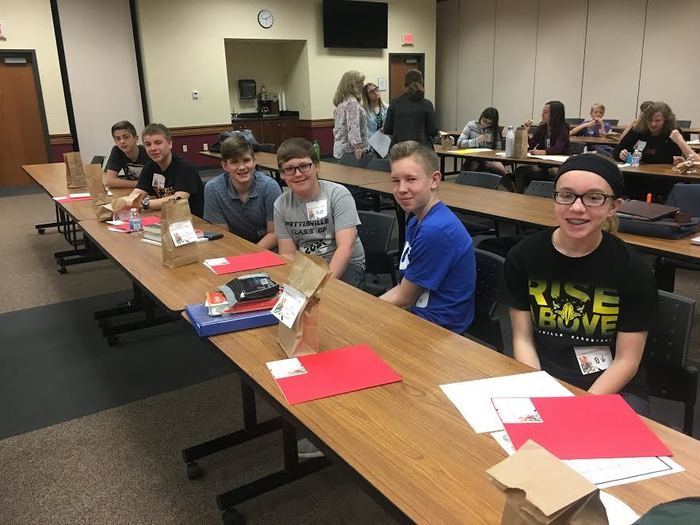 11 students from Pettisville High School participated in the Ohio Academy of Science State Science Day this past Saturday, May 13, 2017

Lots of talent at Pettisville Idol today...18 acts performed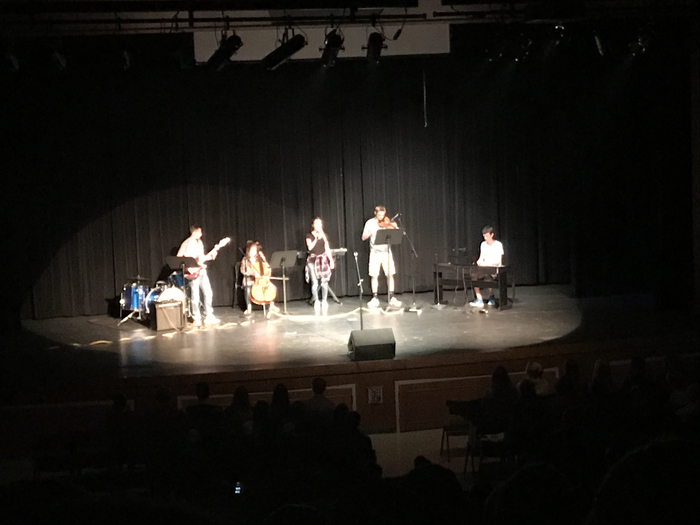 Picnic at the Park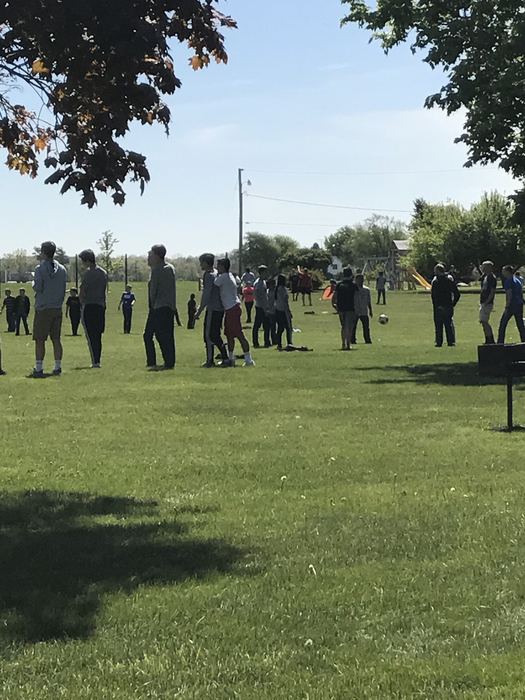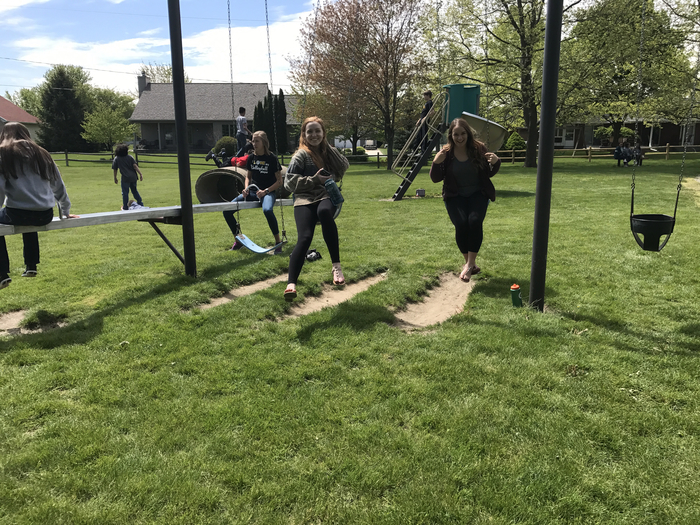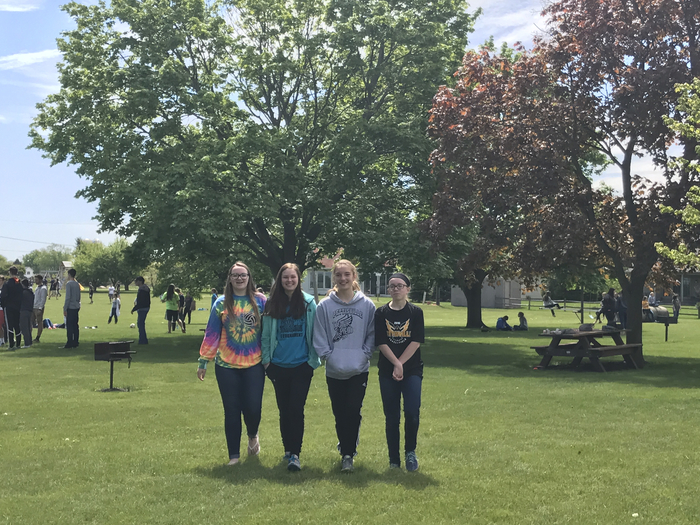 Mrs. Bacon's Textiles students went to the Quilt Show at Sauder Village on Thursday, May 4th. Eleven students were able to attend the event. The quilts were beautiful and it was a new experience for everyone who attended. Sauder Village and Anita Roth have donated quilting fabric and invested time in teaching our Textiles students how to quilt.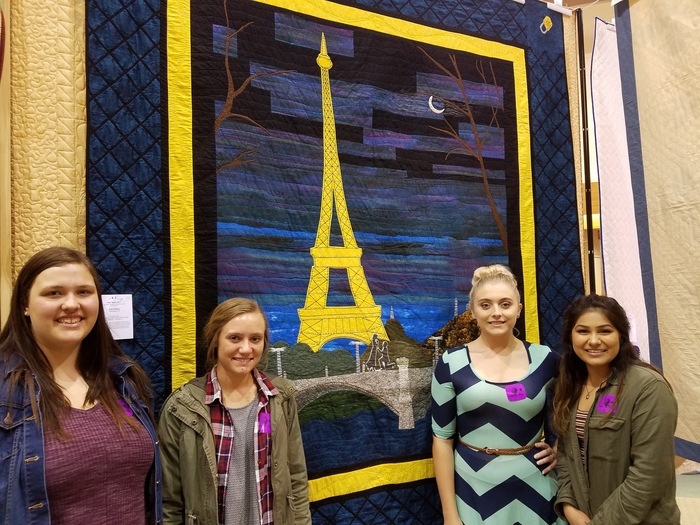 Twelve members of the Pettisville High School Quiz Team will be competing in a regional tournament at Van Wert High School on Saturday. The team went 12-0 in the regular season.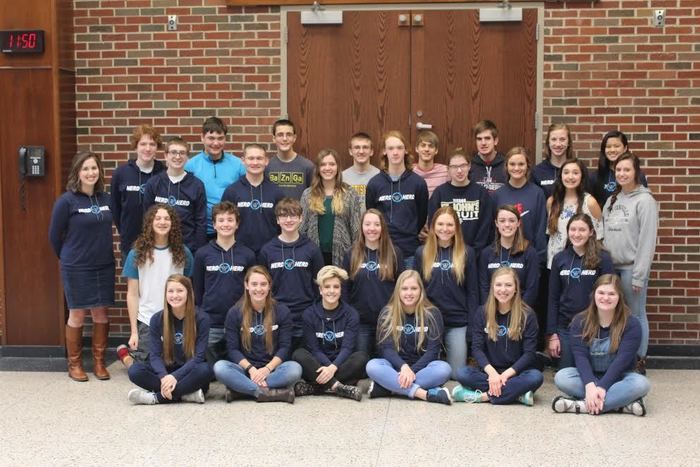 Varsity softball game at Archbold has been cancelled.
Varsity Baseball and Softball at Edon, Junior High Rrack at Edon, and Junior High Baseball at Hilltop are all cancelled for today, Thursday, May 4

Pettisville High School juniors, seniors, and their guests enjoy dancing at the 2017 Prom dinner and dance held at Northwest State Community College.