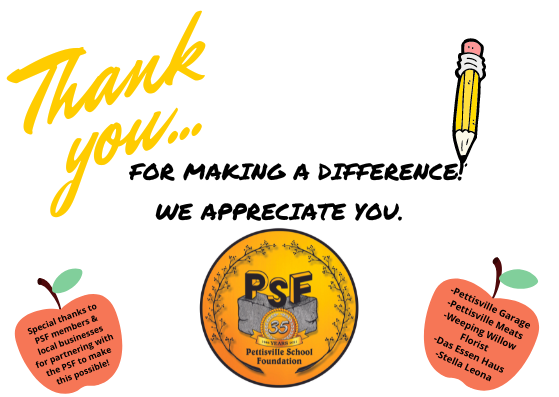 The Pettisville School Foundation and 5 local Pettisville businesses worked together to provide the staff at Pettisville Schools with gift cards during Teacher Appreciation Week. The Pettisville staff is very appreciative. Special thanks to Das Essen Haus, Pettisville Meats, Pettisville Garage, Stella Leona, and Weeping Willow Florist for your continued support of our school!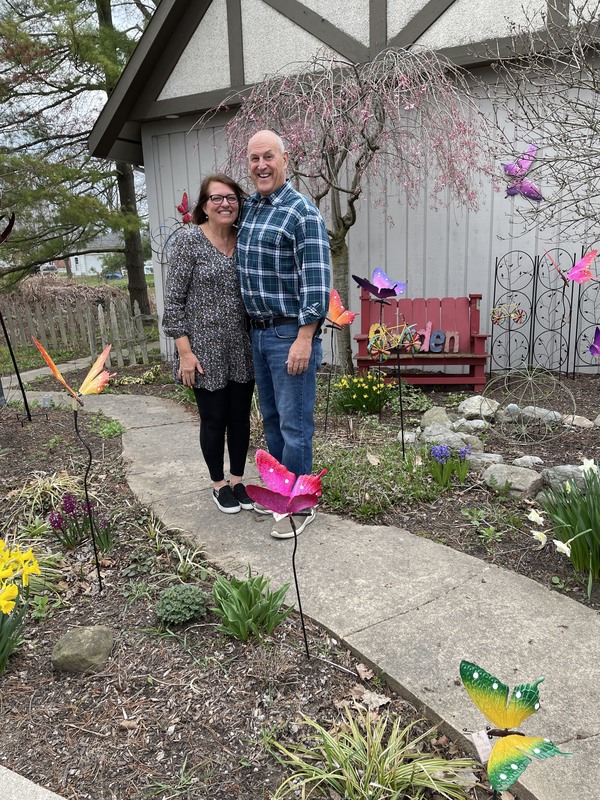 Kurt & Connie Nofziger, Weeping Willow Florist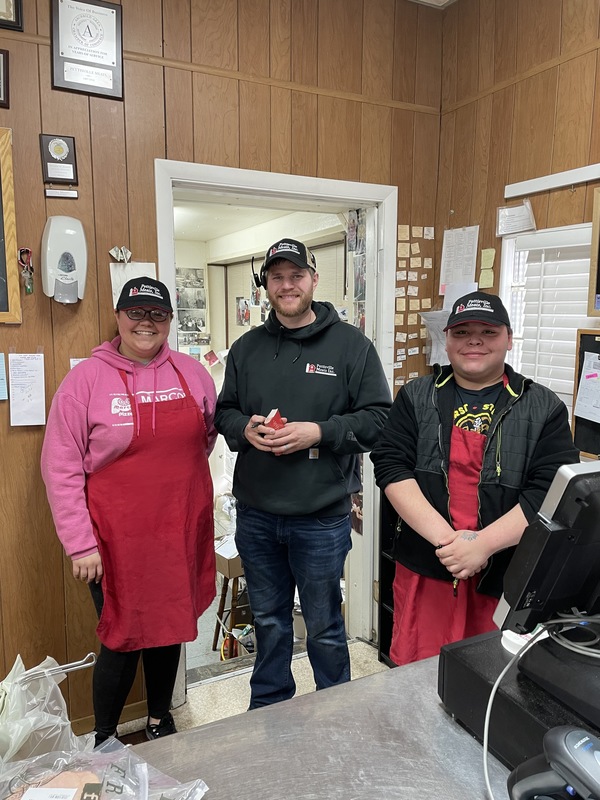 Austin McIntosh & staff, Pettisville Meats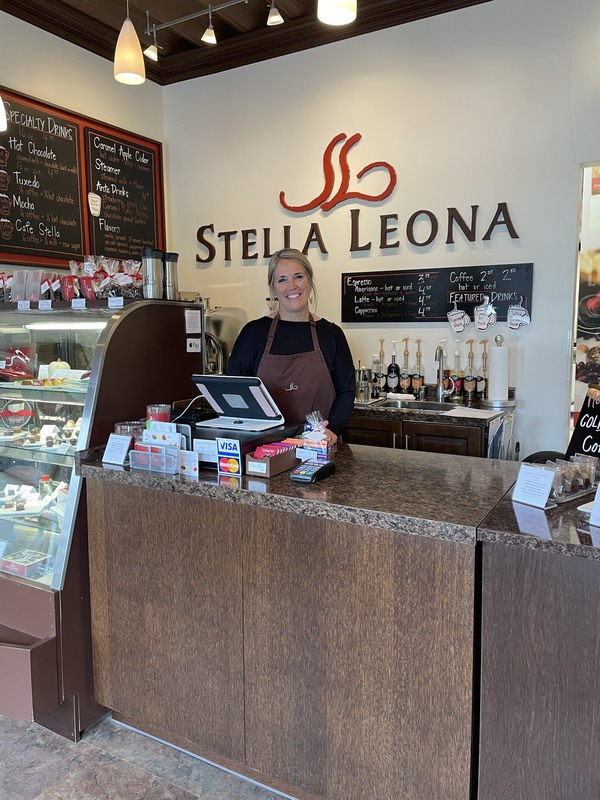 Nancy Bontrager Yoder, Stella Leona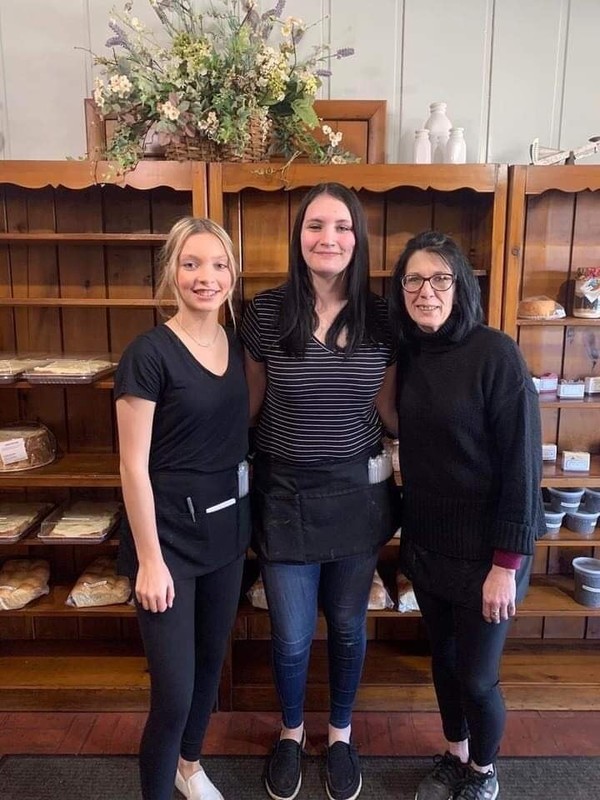 Das Essen Haus employees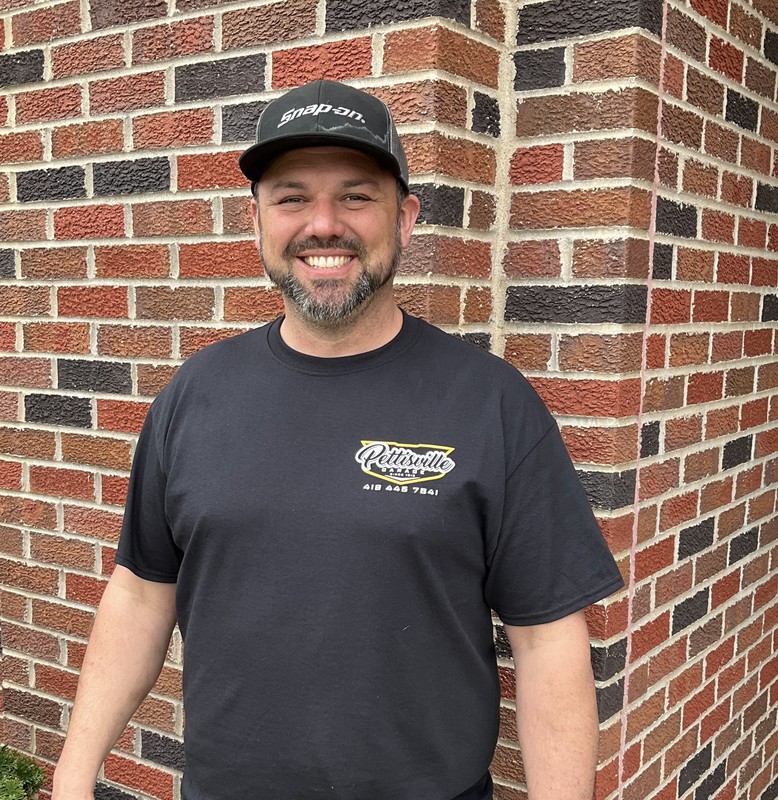 Eric Rychener, Pettisville Garage
Thank you, Pettisville School Foundation & Pettisville businesses!