Over the weekend, the varsity quiz team AKA Nerd Herd participated in the NAQT Small School National Championship Tournament. Not only did they participate... they finished higher than any previous Pettisville team!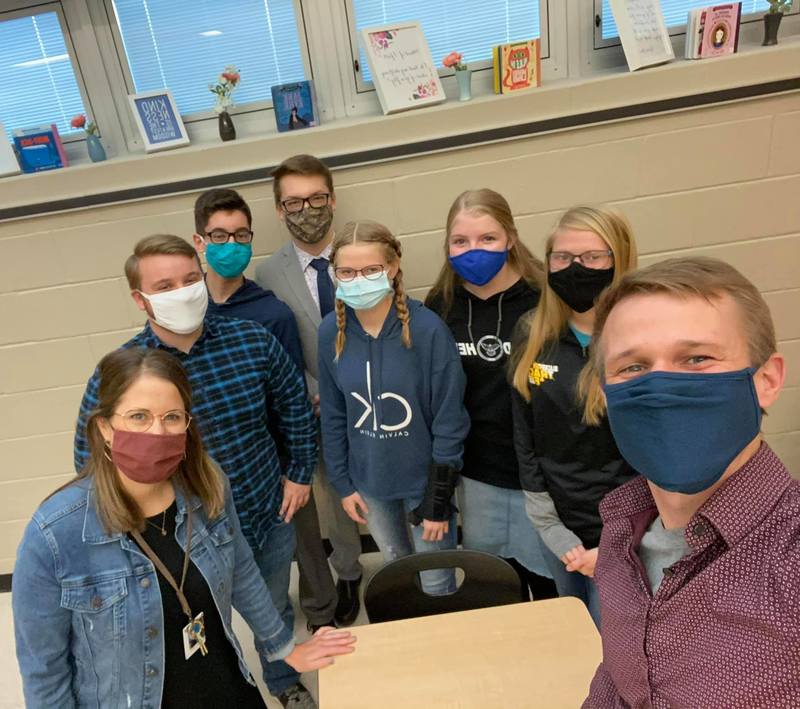 After 9 rounds of play on Saturday, the team finished with a 6-3 record which qualified them for the playoffs. In the bracketed finals, the Nerd Herd finished tied for 11th overall and tied for 3rd place among Very Small Schools.
Senior Heath Waidelich was named a tournament all-star, finishing as the 8th overall individual scorer with over 70 points per game.
Congratulations to the entire team on their outstanding accomplishment. Special thanks to Quiz Advisors Rebecca Dorosz and Andy Switzer, for your dedication to our Brainy Blackbirds!
Good Luck to the Nerd Herd as they compete in their final matches of the season at the OAC State Tournament!
In case you missed it last week... here's a fun video: