Mrs. Wixom's 3rd Graders have been enjoying the warmer weather while learning about geometry outdoors!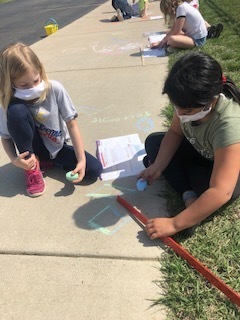 The 3rd graders are learning about quadrilaterals and classifying them according to lengths of sides, pairs of parallel sides, and similar angles.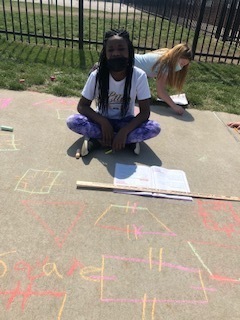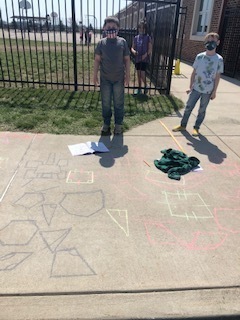 Here they are learning about right angles and less than and greater than right angles. Keep up the good work, Blackbirds!