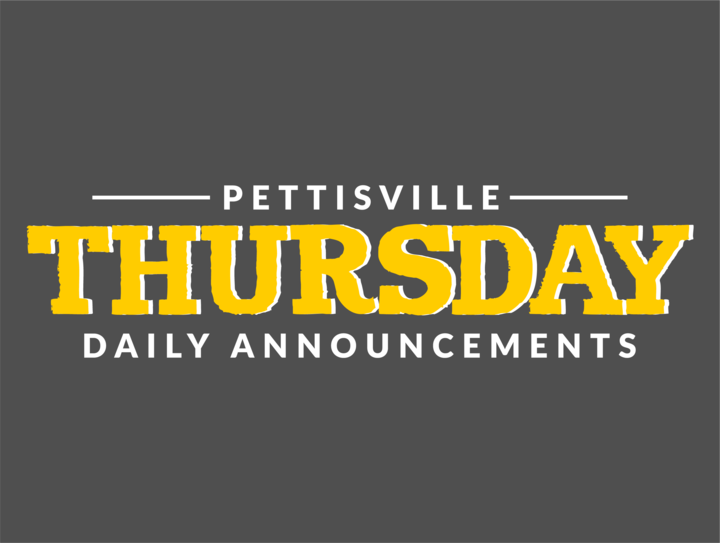 Announcements - Aug. 16-17
Deb Graber
Thursday, August 16, 2018
Aug. 16, 2018
Class officer applications will be available in homerooms today.
We will be operating on a Morning Activity Period schedule today. Everyone should be in their first period class right now. After first period, you should go to the homeroom listed on your schedule. You will receive your student planner and handbook, as well as a couple of additional forms that may apply to you. These additional forms should be completed as soon as possible and turned in to the main office.
Anyone having more than 2 study halls in their schedule for the first semester needs to see Mr. Lane today during one of those study halls. Students are not permitted to have more than 2 study halls in their schedule. We will deal with the second semester study halls later in the fall.
Students in grades 7-12 who are interested in cheerleading should sign up in the office today or tomorrow. We would like to go back to having a cheerleading squad and need to see if we have the numbers and interest in making this a reality. Please consider being a cheerleader and helping support the basketball teams this year.
This is a reminder that the only beverage permitted to be carried around school is water. No other beverages are permitted in school.
Mrs. Hoffmire is looking for students to help with her kindergarten classes during a study hall. If you have an interest in helping Pettisville's younger children, please get in touch with Mrs. Hoffmire in the next day or two.
MENU TODAY: Chicken Fajita, Lettuce, Beans, Salsa, Dinner Roll, Fruit, Milk