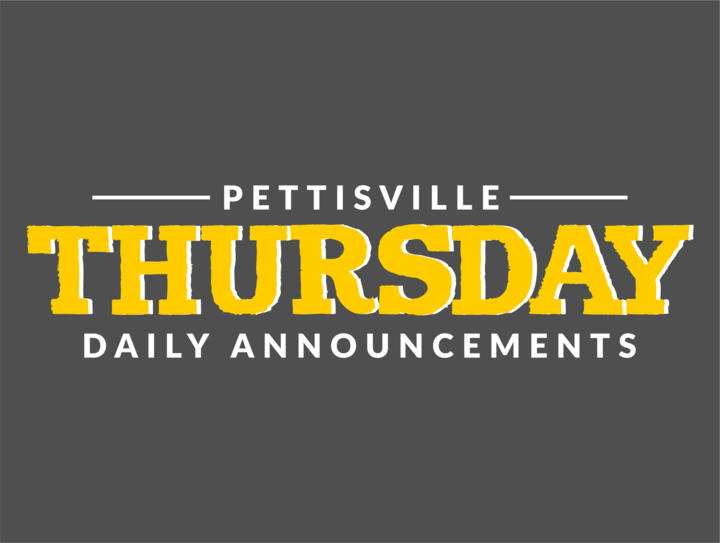 Announcements - Week of 2-1-2021
Deb Graber
Thursday, February 04, 2021
Thursday, Feb. 4 -
The FFA is taking their group picture RIGHT NOW! If you are in FFA and not currently in the varsity gym, please go there immediately. Once you are done taking the picture, please return to your class as quickly as possible.
FCCLA will be selling flowers and Crush pop through Friday this week during lunch. Come to the atrium, fill out an order form, turn in your money along with the order form and let someone know you care about them!
Any 7th and 8th grade boy or girl interested in playing summer recreation baseball or softball can pick up a registration form in the office.
MENU TODAY: Chicken Strips, BBQ Sauce, Mashed Potatoes w/Butter, Peach Cup, Milk
---
Tuesday, Feb. 2 - No School
---
Monday, Feb. 1 - No School