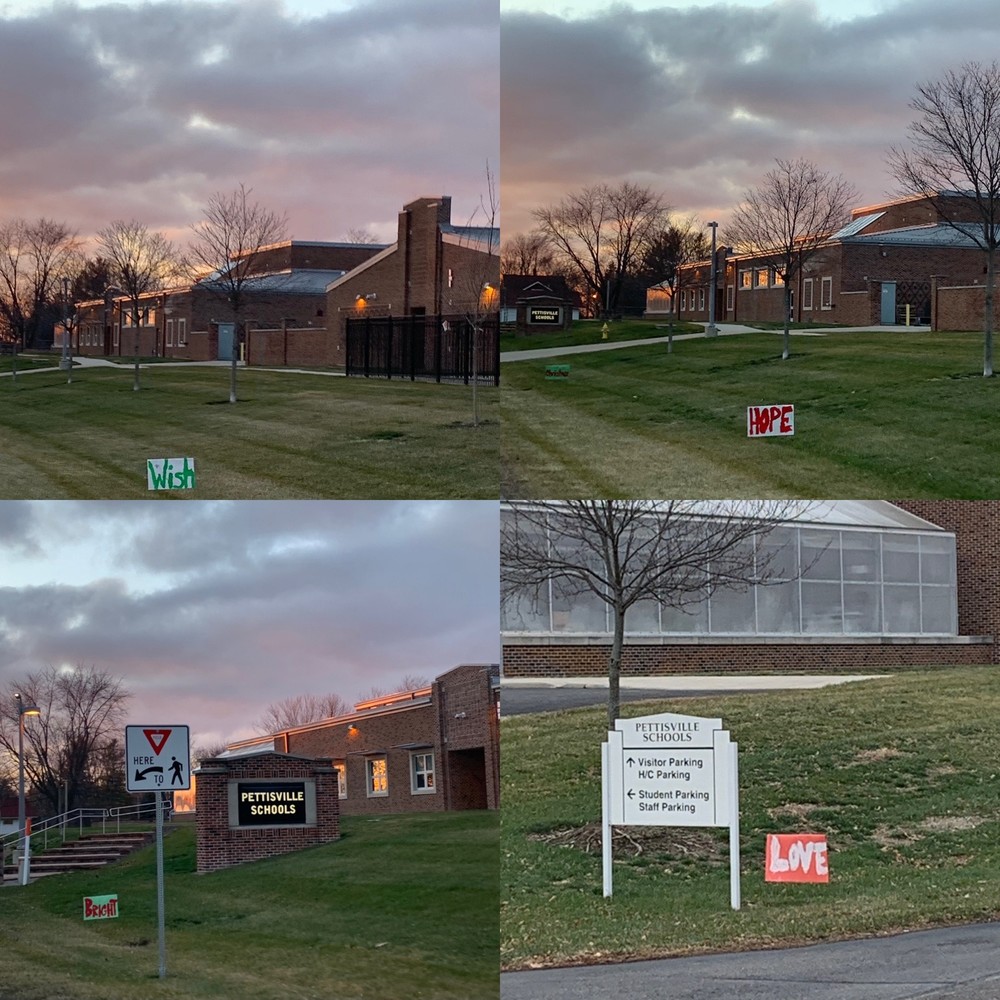 Spreading Holiday Cheer
Jenae Lammers
Tuesday, December 22, 2020
The Kindergarten and 1st grade classes typically sing Christmas carols for the senior citizens in town, but this year COVID-19 changed their plans. First grade teacher Lexie King came up with an alternative idea to spreading smiles and holiday cheer. The students and teachers have been working hard to make signs to display around town. The signs were posted before the last day of school and will be up for a few days, weather permitting!

What a wonderful way to bring smiles to so many in the Pettisville community, and those passing by!
Signage route starts on County Road D near the Pettisville Schools playground, turns North on County Road 19/Main Street, turning right on County Road DE/Dame Street, and trails all the way down to Pioneer Estates. Full map available at Sunday's Market.