FFA - Animal Day
Jacob Dennis
Wednesday, April 26, 2017
The Pettisville Ag shop was turned into an animal barn on March 31 st for the annual Pettisville FFA Animal Day. Several FFA members and alumni members brought animals to the event. Animals ranged from typical farm animals such as pigs, sheep, and a calf, to more exotic animals including a Painted Turtle and a Ball Python. Pre-school through third grade students were invited to come to the Ag shop and learn about the different animals. Students also had the opportunity to pot marigolds and violas to learn about plants. This year's theme was Animals at Breeding and Birthing Time. FFA members talked about when the different animals breed, their gestation periods and how to care for the young. After learning about the animals, the students were able to try different meats and cheeses, and received goody bags with animal and other agricultural product themed materials. The goal of Animal Day is not to hold just a petting zoo, but to teach elementary students about animals and animal care practices in the world of agriculture.
Jordan Skates teaching students about her turtle.

Caleb Rychener helps students pot marigolds.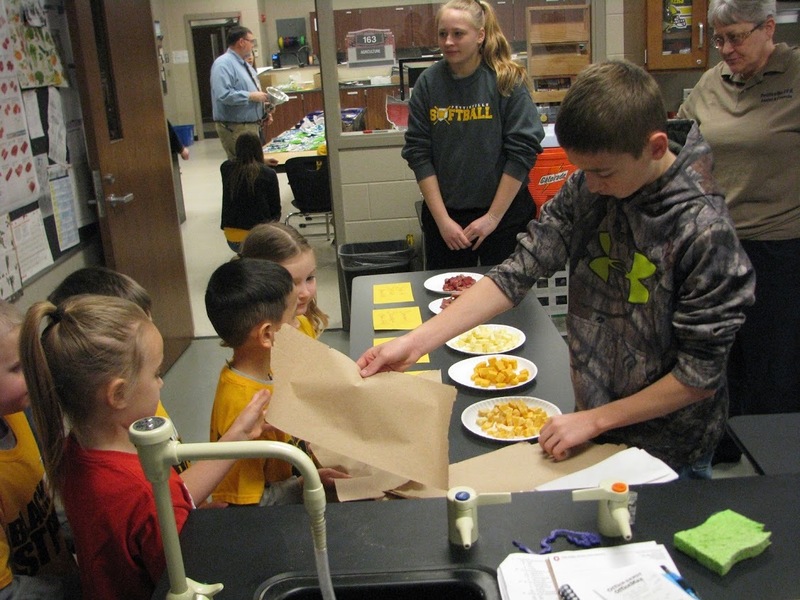 Brett Coopshaw and Lexi Sauder help students get meat and cheese samples.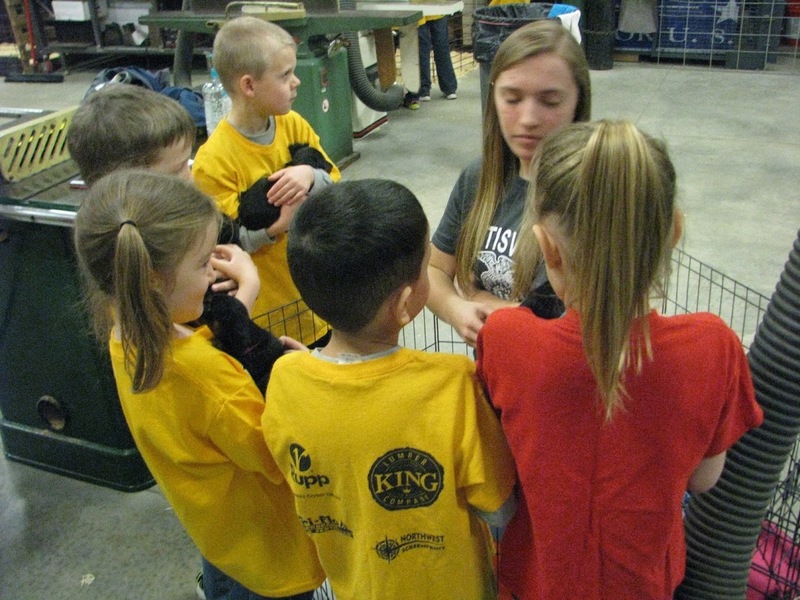 Brandi Schnitkey teaching students about her Wiener dog puppies.