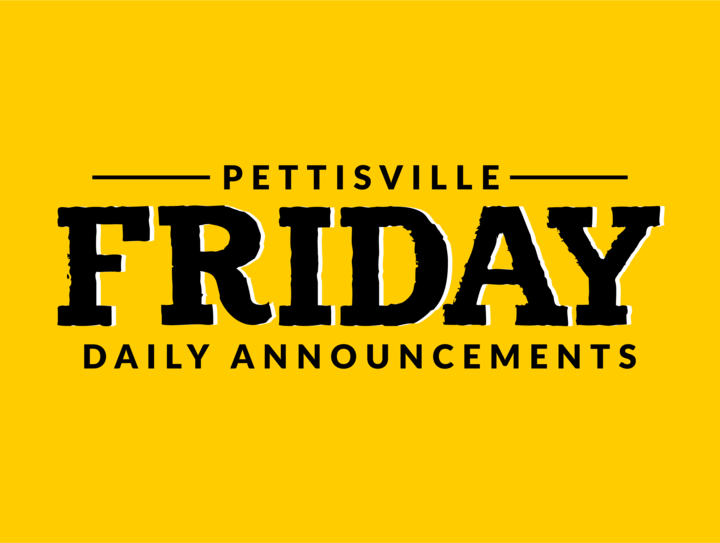 Announcements - 2/10/17
Deb Graber
Friday, February 10, 2017
Don't forget to sign up for a STEM module. The choices are Soil and Water Quality, Atrium Mural Design Work, and Basic Coding. Sign-up sheets will be available through Monday, Feb. 13 and are located on Mrs. Meller's science classroom door.
Student Council will be hosting the Jr. High dance on Friday, Feb. 17th. There will be a sign up sheet in the junior high hallway to request songs. All 7th and 8th graders are invited.
High school students are invited to the 5th quarter at the Back Bay this evening. It will begin after the boys' basketball game until 11:00pm. This will be a special senior night honoring all PHS seniors! There will be free pizza, pop, games, and live music by "The Stepbrothers."
Attention volleyball players in grades 8-11: This is a reminder ot sign up for a time to help for 1 hour with the bake sale on Friday. Please also plan on bringing at least one baked item to sell. The sign-up sheet is on Mr. Horning's office door.
Pre-sale tickets for the boys' basketball game at Hicksville on Saturday night will be on sale today from 8:00-4:00 in the school office and tonight after the game in the cafeteria. Pre-sale ticket prices are $6 for adults and $4 for students. All tickets at the door on Saturday at Hicksville are $6.
Congratulations to the girls' basketball team last night for their victory over the Hilltop Cadets. With the victory, the girls claim a share of the BBC Championship. The girls' team will be back in action on Tuesday, February 14 as they host the Liberty Center Tigers.
Activity Period today will be for FFA and FCCLA. FFA will meet in Mr. Poulson's room and FCCLA will meet in Mrs. Bacon's room. All other students should report to homeroom.
MENU TODAY: Mozzarella Stix, Lettuce, Carrots, Banana, Dinner Roll, Milk