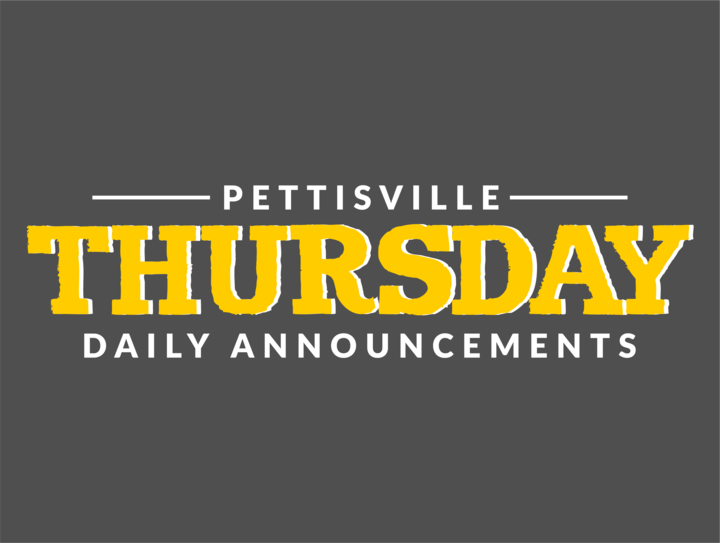 Announcements - 2/9/17
Deb Graber
Thursday, February 09, 2017
Don't forget to sign up for a STEM module. The choices are Soil and Water Quality, Atrium Mural Design Work, and Basic Coding. Sign-up sheets will be available through Monday, Feb. 13 and are located on Mrs. Meller's science classroom door.
High school students are invited to the 5th quarter at the Back Bay this Friday, February 10. It will begin after the boys' basketball game until 11:00pm. This will be a special senior night honoring all PHS seniors! There will be free pizza, pop, games, and live music by "The Stepbrothers."
Attention Junior class officers: Don't forget there will be a special meeting in the cafeteria this morning at 10:30.
FCCLA members will have leadership training activities this Friday during Activity Period. The members of FCCLA need to wear black, red or white. Participation is key! Meet in Mrs. Bacon's room at 9:05 Friday.
There will be pre-sale tickets on sale on Friday from 8:00-4:00 in the school office and after the boys' home game on Friday night for the boys' basketball game at Hicksville on Saturday night. Pre-sale ticket prices are $6 for adults and $4 for students. All tickets at the door on Saturday at Hicksville are $6.
MENU TODAY: Pizza, Corn, Pears, Snack Mix, Milk **Smoked Sausage Sandwich