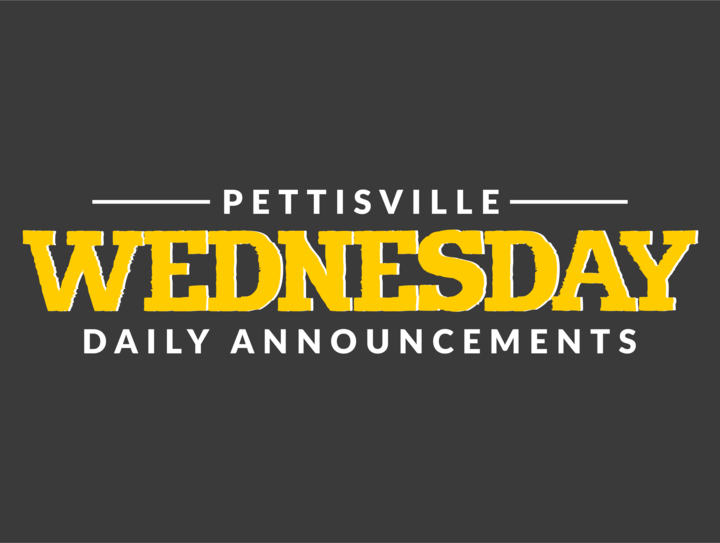 Announcements - 2/8/2017
Mike Zimmerman
Wednesday, February 08, 2017
STEM sign up for the 5th module begins this week. Three choices are available for this next 4-week module. Modules include basic coding, Atrium mural design work, and soil and water quality. Sign up sheets are posted on Mrs. Meller's science classroom door.
High school students are invited to the 5th quarter at the Back Bay this Friday, February 10. It will begin after the boys' basketball game until 11:00pm. This will be a special senior night honoring all PHS seniors! There will be free pizza, pop, games, and live music by "The Stepbrothers."
Attention Seniors: Graduation announcements will be delivered on Thursday, Feb. 9th. Orders need to be picked up before school in the cafeteria. You will need to pay your remaining balance due to pick up your order. Please make your final payment online or have the exact amount in cash on delivery day.
Attention Junior class officers: Don't forget there will be a special meeting concerning graduation 2018 on Thursday, Feb. 9th. Please remember to report to the cafeteria at 8:30am.
Congratulations to the 8th grade boys' basketball team for their victory over Edon in the BBC Tournament Quarter-finals on Monday. The 8th grade boys will take on Stryker in the championship game at North Central on Saturday. The 7th grade championship game will begin at 9:00am followed by the 8th grade championship game.
The freshman boys' basketball tournament will begin this Saturday. The freshman team will face Montpelier in the quarter-finals at 9:00am at Hilltop High School.
Detention today will be in Mrs. Bacon's room.
MENU TODAY: Hot Ham or Chili on French Fries, Carrots, Strawberry Cup, Bread, Milk